BEACH SAND - pillowcase
szt.

€23

Availability:

in stock

Add feedback:



Straight from the coast
We love the Baltic Sea and its wide, sandy beaches. It is here that many of us spent their childhood holidays, going on holiday with family or meeting new friends at summer camps.
Although the weather in our climate zone can be fickle – it is always beautiful at the seaside. Not only when you can splash among the waves on hot days, but also in cold months, when the invigorating sea breeze settles on your cheeks and hair.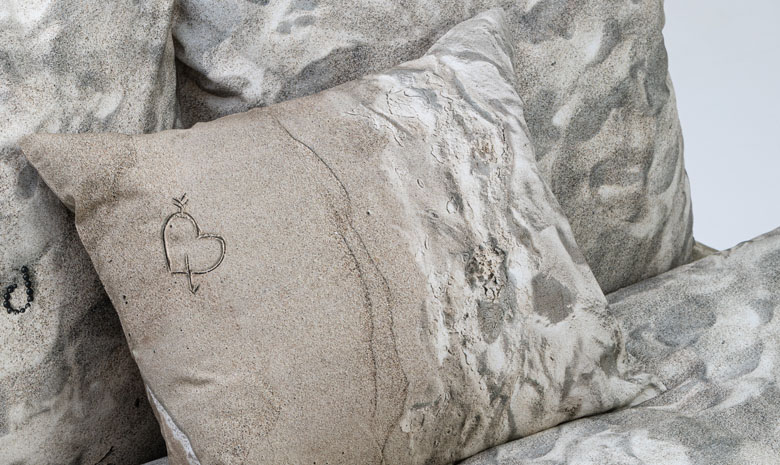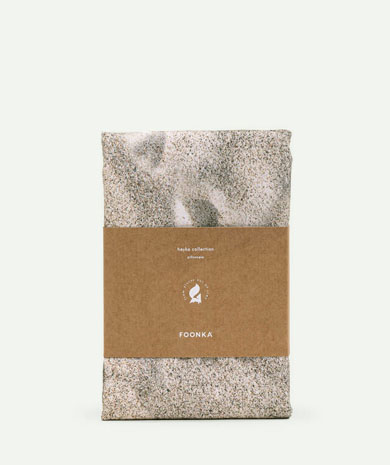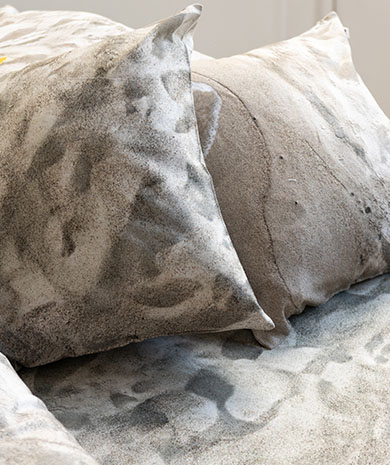 Seaside tales
n our sand you can find traces that may bring to mind various stories. There is a missing wedding ring – maybe a worried husband is looking for it? There is a blue crayon with which a child may have tried to capture the infinite water that it saw for the first time. Someone drew a heart pierced by an arrow on the sand, while the paw prints suggest that some four-legged creature was having a great time on the beach.
Fabric: 100% cotton sateen certified with the OEKO-TEX® Standard 100
Fastening: zip fastener
If the dimensions of your duvet or pillow are other than the sizes suggested on our web page, please write to us at hello@foonka.store and we will make your own special bed linen!
Fabric and production
The product was made mainly with quality in mind. The fabric is 100% satin cotton weaved and printed in Łódź in compliance with the most stringent requirements of the Oeko-Tex® Standard 100 certificate. It is soft and durable, and the photorealistic print renders every detail and shade remarkably accurate.
Behind each design, there is a different story, and each of them holds its own original surprises. Following the zero waste rule, we try to limit the amount of produced waste to a minimum. That is why every product is cut out from the fabric randomly to save on scrap. It is extremely difficult to find two identical pillowcases or tablecloths with the same elements placed in the same spots.
100% designed and made in Poland EU