For wine lovers
In collaboration with multigenerational family of winemakers from southern Germany and the Berlin-based No Wódka company, we created a pattern perfect for wine lovers and wine tourism enthusiasts.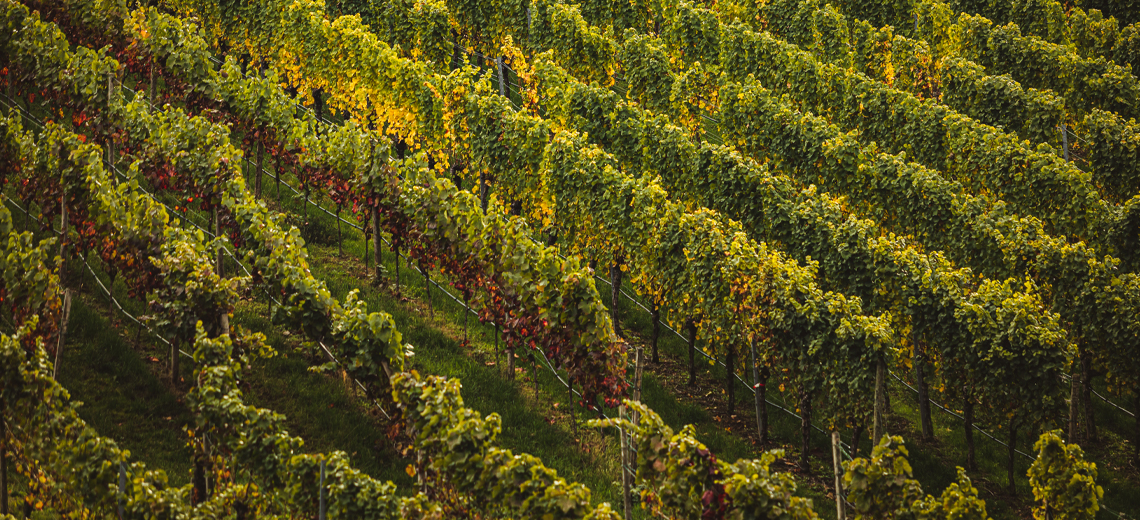 1 200 years of tradition
The photographs for the pattern were taken in southern Germany, in the Zabergäu region of Baden-Württemberg. We accepted an invitation from the owners of a local vineyard in the town of Cleebronn.
The location is well-known for its microclimate, ideal for growing grapes, especially Reisling and Lemberger. The Schellenbauers' love for winemaking, which leads to premium wines, is passed down from generation to generation.
There are references to winemaking on the mountain of Michaelsberg, located in a beautiful and romantic side valley of the Neckar river, dating back to 793 AD.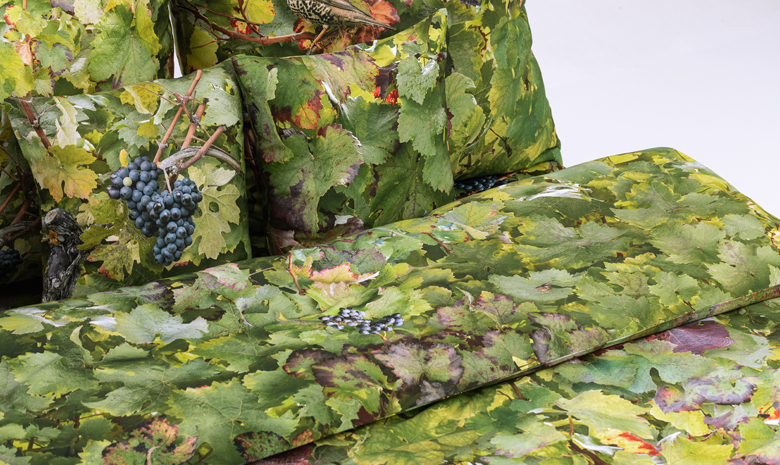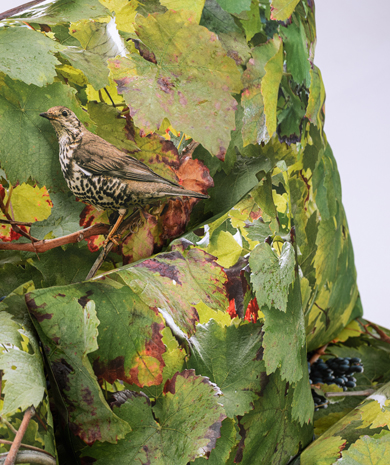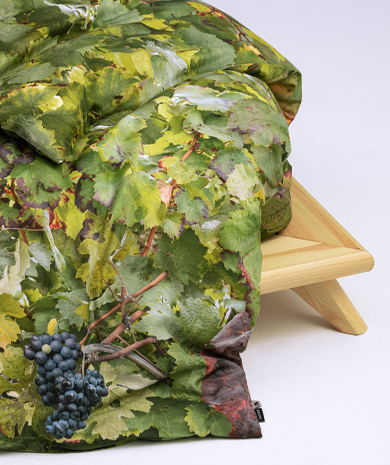 Look for hidden creatures!
When it comes to our Hayka Collection (patterns inspired by nature), we always try to hide surprises in the pattern. This time we did it too!
Shh, listen - a thrush perched among the leaves, ready to sing its songs. Watch out for the creeping lizard! And if you spend a little time searching, you will surely come across a vine snail.
Vineyard
In the photos on the right you can see beautiful wine landscapes. We love to look at these photos and recall the moments spent with the delightful hosts.
We feel very grateful for the opportunity to meet new, interesting people and places thanks to our work. And also thanks to you, our clients, who help us develop Foonka.