LIQUID MEMORY - quilted bedcover
quilted bedcover/plaid with Liquid Memory pattern designed by Aleksandra Morawiak
Liquid Memory
The pattern created by the artist specializing in the collage technique - Aleksandra Morawiak. It is the first one in our ART collection.
The masterful combination of colors and shapes makes this project unique, truly one of a kind. The collage designed for us by the artist brings to mind the most interesting and bizzare dreams. The uniqueness of the composition and carefully selected details make an amazing impression.
Liquid Memory is an invitation to enter the extraordinary, slightly mysterious and abstract world of dreams, the unpredictability of which - apart from the strong bond between man and nature - are the main motifs of the pattern proposed by the artist.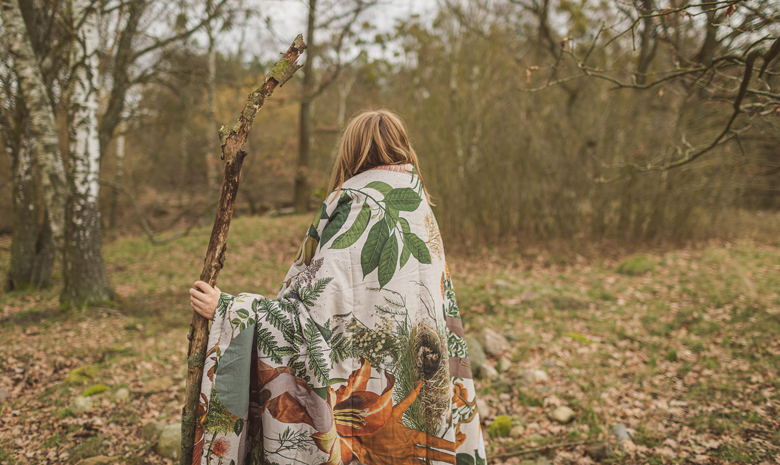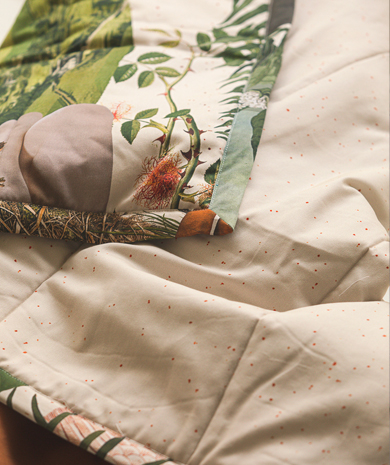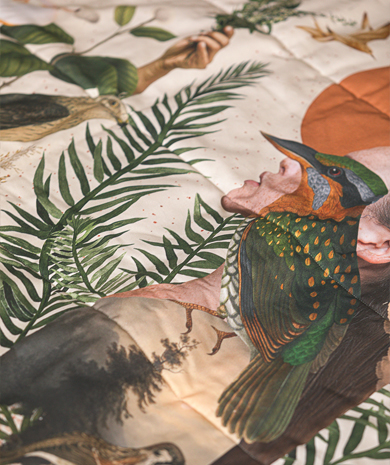 ART collection
This design is the second model from the FOONKA® bedding collection, the main idea of which is to showcase the art of contemporary illustrators, painters and designers.
The most amazing feature of the entire collection is the fact that an artist collaborating with the brand at a given point, indicates people who, in his or her opinion, should be the next to create new designs. This allows artists to have an impact on how the entire ART collection looks and in which direction it develops. The person who was recommended by Aleksandra Morawiak is Pola Augustynowicz, a Polish illustrator.
Aleksandra Morawiak
An Illustrator specialized in collage. She is passionate about people and their relationship with nature. Collage technique is an ideal medium for creating new worlds. In illustration, she is particularly passionate about topics devoted to psychology, literature and cinematography.
Aleksandra's works could be seen at exhibitions in Berlin, Copenhagen, Milan and San Francisco. Her work brought her prestigious awards and has been featured in many magazines, such as Kukbuk, Pani, Zwierciadło, Wysokie Obcasy Extra, Design Alive.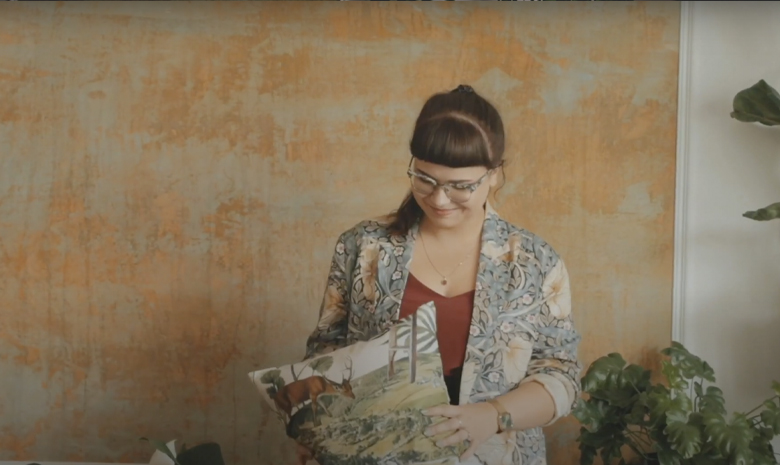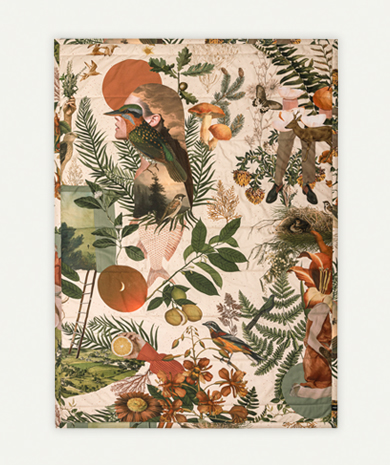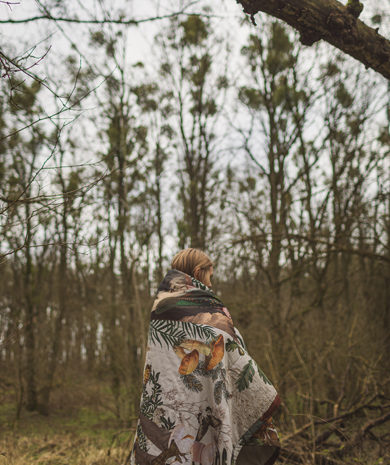 Liquid Memory plaid comes in two different sizes.
If you can't find the size that you need, please let us know: hello@foonka.store. We will sew the product especially for you.
100% designed and made in Poland EU
Fabric: 100% cotton satin certified with OEKO-TEX® Standard 100
Filling: polyester
Sizes: 140x200 cm, 250x200 cm
Fabric and production
The product was made mainly with quality in mind. The fabric is 100% satin cotton weaved and printed in Łódź in compliance with the most stringent requirements of the Oeko-Tex® Standard 100 certificate. It is soft and durable, and the photorealistic print renders every detail and shade remarkably accurate.
Behind our each design there is a different story, and each of them holds its own original surprises. Following the zero waste rule, we try to limit the amount of produced waste to the minimum. That is why every our product is cut out from the fabric randomly to save on scrap. It is extremely difficult to find two identical pillow cases or tablecloths with the same elements placed in the same spots.
100% designed and made in Poland EU