POPPIES - decorative mats (serviettes)
100% cotton, 36x36cm, 4 articles in the set
szt.

€32

Availability:

in stock

Add feedback:



Poppies and cornflowers
The table is often the heart of home life, we spend a lot of time at it - not only eating meals, but also simply enjoying the company of relatives and friends.
Family dinners, coffee with a friend or a romantic supper for two are the moments which we like to celebrate. Good company is the most important value, however, the time spent together may be enriched with beautiful accessories.
That is why, in our collection, you can find fabrics which, due to intriguing and nature-inspired patterns, will make every meeting at the table unique. It may also be a great addition to the minimalist dining room or the kitchen in a rustic mood.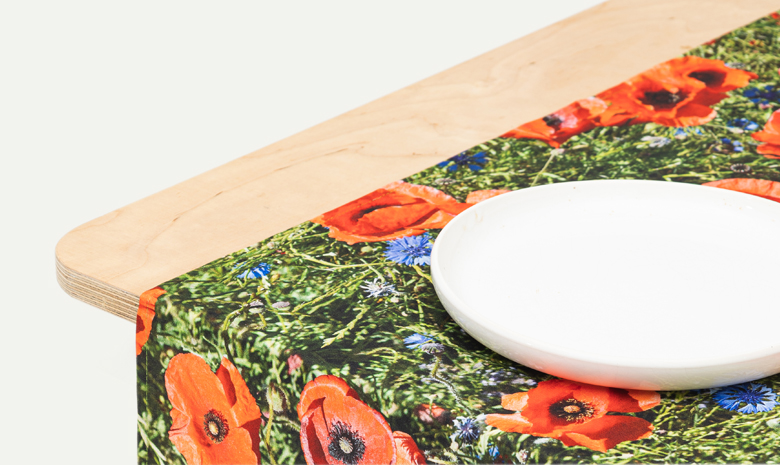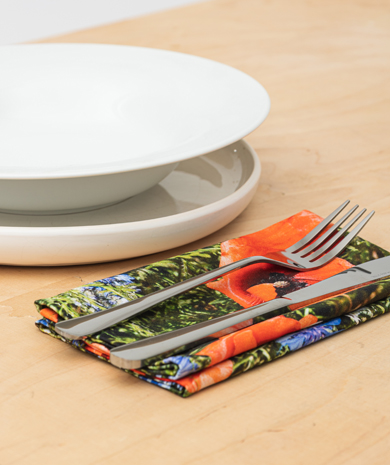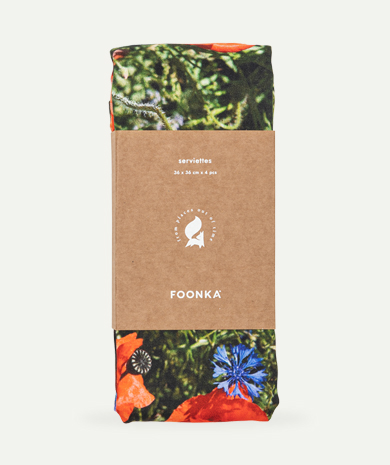 On a summer meadow
The serviettes for lovers of wild flowers.
A poppy-pattern serviettesh is the perfect accessory for those who like to eat outdoors. In warm months, it will be perfect as a table decoration during a garden party. And when the temperature outside makes it impossible to eat outside - the poppy-seed meadow on the table will immediately transport you to the land of warm, lazy days spent under the cloud, surrounded by wild flowers.
Fabric: 100% cotton sateen certified with the OEKO-TEX® Standard 100
Available size: 36x36 cm / 4 pcs in one set
If you are interested in a different size, please contact at hello@foonka.store
Fabric and production
The product was made mainly with quality in mind. The fabric is 100% satin cotton weaved and printed in Łódź in compliance with the most stringent requirements of the Oeko-Tex® Standard 100 certificate. It is soft and durable, and the photorealistic print renders every detail and shade remarkably accurate.
Behind our each design there is a different story, and each of them holds its own original surprises. Following the less waste rule, we try to limit the amount of produced waste to the minimum. That is why every our product is cut out from the fabric randomly to save on scrap. It is extremely difficult to find two identical pillowcases or tablecloths with the same elements placed in the same spots.
That's why each product is slightly different and it may vary from what you see on the photo.
100% designed and made in Poland EU