NORTHERN SKY - cushion - 40x40 cm
small cushions with filling
szt.

€32

Availability:

in stock

Add feedback:



Northern Sky
Do you sometimes look at the night sky and look for familiar constellations? Have you ever counted twinkling stars in the firmament? Or do you silently repeat your innermost wishes when you notice the ones falling?
Observing the night sky filled with countless stars is a pleasure that is often missed by residents of large cities. The lights of city life usually make it impossible to see these amazing celestial bodies in the sky.
That is why our collection of natural patterns could not be complete without a star pattern. The constellations of the northern sky transferred onto the fabric are a treat for fans of looking up. Can you see the Ursa Minor? Or maybe the Orion with its star belt will delight you? What other constellations will you see on the bedding?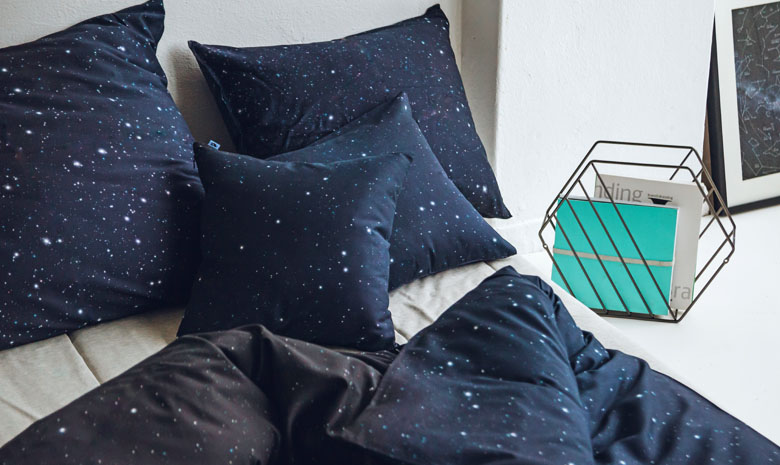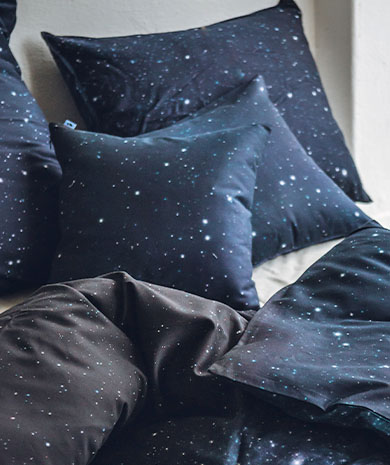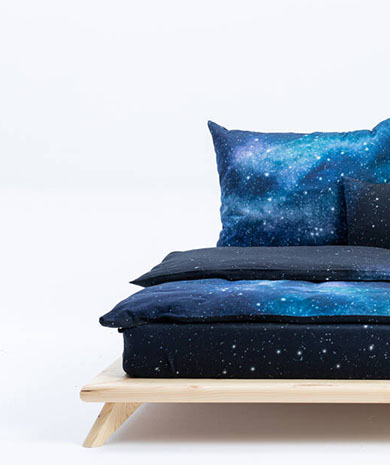 Star dreams
Decorative cushions that will add a semblance of cosmic atmosphere to every interior. Cushion covers are made of a high-quality cotton satin with snow print.
Although from a distance all the cushions look alike, the truth is that each cushion is completely different! The cover is fastened by means of a subtle hidden zip fastener. You can always take if off and wash it, best in the temperature of 40°C.
Fabric: 100% cotton sateen certified with the OEKO-TEX® Standard 100
Pattern: northern sky
Size: 40x40 cm
Fastening: hidden zip fastener
Filling: insert filled with Amball® polyester fibre balls
Fabric and production
The product was made mainly with quality in mind. The fabric is 100% satin cotton weaved and printed in Łódź in compliance with the most stringent requirements of the Oeko-Tex® Standard 100 certificate. It is soft and durable, and the photorealistic print renders every detail and shade remarkably accurate.
Behind our each design there is a different story, and each of them holds its own original surprises. Following the zero waste rule, we try to limit the amount of produced waste to the minimum. That is why every our product is cut out from the fabric randomly to save on scrap. It is extremely difficult to find two identical pillow cases or tablecloths with the same elements placed in the same spots.
100% designed and made in Poland EU